Navigation
Contact us

Layco Works, Smithfield
Sheffield, S3 7AR
Tel: 0114 233 8241
Fax: 0114 233 4007
Email Carlton Press
MEMBERSHIP CARDS
Long lasting and hard wearing
Gold blocked on front with your details
5 year details inside
Fits into standard wallets and plastic pockets
Life Membership
10 Year Membership
5 Year Membership
Personalised Membership Details
Hard Backed Membership Cards
These are hard wearing, linen coated cards, with a gold foil front, detailing your club (just substitute Carlton Press details on photo).
The minimum order for these is 50.
Colours Available: as published (these are kept in stock).
We can also order in, Red, White, Orange Brown and Yellow.
Colours available:
RED
BLUE
LIGHT BLUE
GREEN
LIGHT GREEN
BLACK
MAROON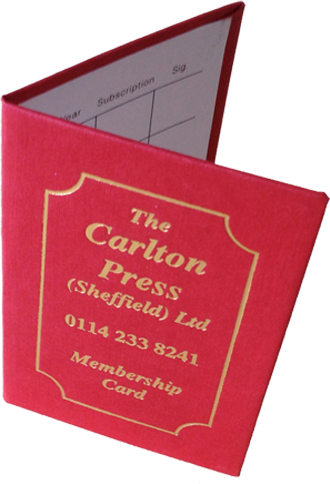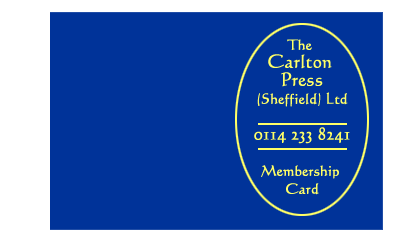 Soft Backed Membership Cards
A cheaper alternative that we can print for you in a couple

Plastic Wallet Membership Cards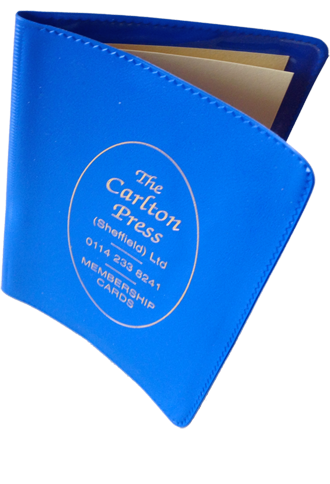 This is a plastic cover which can have a gold foil front, detailing your club. These help protect your soft back membership card, they are supplied in quantities of 100, 250, 500 and 1000+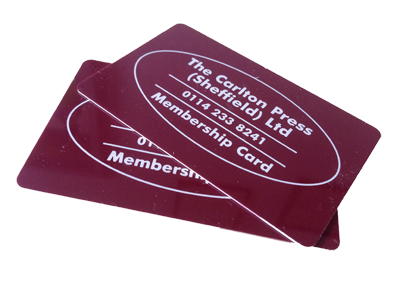 Credit Card Style Membership Cards
Credit card style membership cards are great looking for any club or organisation and can help create a fantastic impression for all your members.